Welcome

This site is for anyone how would like to learn more about HELLP Syndrome and dedicated to all those who have went through it.







HELLP Syndrome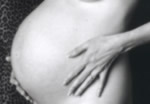 Childbirth is certainly an amazing experience. Unfortunately sometimes that experience becomes a complicated and uncertain event.
HELLP Syndrome
can be one of those experiences that can complicate pregnancy. Stories of how each mom and family deals with HELLP may bring hope, strength and courage to others out there who are just experiencing HELLP/
pre-eclampsia
or who have already gone through HELLP or those who are just researching HELLP.

This site is not intended to replace your OB, Dr. or medical care. If you are looking for medical care please consult your physician. The information provided on these pages is not intended to make a diagnosis of a particular problem nor provide a cure. Your health and the the health of your baby should be overseen by a qualified professional




Featured Story this week:
Shari's Story:

At 38 wks she delivered but after is when HELLP causes many complications from DIC, hepatic & renal failure, dialysis, seizures and heart complications.Read her story here

This weeks Featured HELLP Journal:
A Sister's Journal: A touching and detailed account of how one family watched their daughter-wife-sister-friend go through having HELLP Syndrome.

This Weeks Featured Web Article:

Artificial Liver System Click here to read more
Previous Web Site of the week Click here

This Weeks Featured Site: