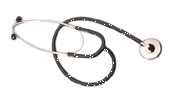 ---
Prevention
---

Chronic hypertension is more common after pre-eclampsia, affecting about 15% at 2 years. It is more likely after eclampsia or severe pre-eclampsia (especially if recurrent or occurring during the 2nd trimester), affecting 30-50% of women.

Many trials of different drugs & supplements have been carried out to try & prevent this disease. Fish oil (halibut liver oil) in one trial has been suggested to marginally reduce the incidence of pre-eclampsia. The study that demonstrated this dates back to 1946 & subsequent trials have not been as promising. In addition, there are concerns about side effects with excessive supplementation with fish-oils (bleeding tendency & fall in platelet count).

Increased dietary protein has been suggested to reduce the incidence of pre-eclampsia, but review of the published literature by the World Health Organization Expert Committee on Pregnancy and Lactation concluded that in the absence of any established deficiency, supplementation is unlikely to change a woman's chance of developing pre-eclampsia.

Calcium supplementation has also been suggested; indeed, summation of several smaller trials definitely pointed to a reduction in blood pressure complications in those who took calcium supplements. In July 1997 in the New England Journal of Medicine a paper was published
from the National Institutes of Health in the US. They enrolled almost 5000 women, half of whom received calcium supplements. Unfortunately, there was no difference in pre-eclampsia between the two groups. Read the article: http://www.infopoems.com/POEMs/JC109702.htm

A large trial of low-dose aspirin has confirmed that it has a place in prevention of pre-eclampsia. This multi-centre study which was published in 1994 demonstrated that the only group of women shown to benefit from aspirin were those deemed to be at risk of severe early pre-eclampsia - i.e. those in whom it had occurred before. Aspirin made no difference to any other group treated.

Also no effect on proteinuric hypertension, fetal growth, pre-term birth. Anaheim Results of a large U.S. Institutes of Health study confirm previous reports that low-dose asa does not reduce the incidence of pre-eclampsia in high-risk patients and also indicates the medication has no effect on proteinuric hypertension, pre-term birth or fetal growth. The results were reported by Steve Caritis, MD, during a meeting of the Society of Perinatal Obstetricians, here. He is professor of obstetrics and gynecology at the University of Pittsburgh. The study's population of 2503 patients were grouped according to four high risk categories: history of diabetes (n = 462), multifetal gestation (678), history of pre-eclampsia (600) & chronic hypertension (763). Each was randomized to receive either asa 60mg or placebo during weeks 13 - 26 of their pregnancies. "If you look at our patient population," said Dr. Caritis, "we studied most of the women who are going to walk into a doctor's office.

There may be some benefit that we haven't identified, but somebody would have to identify a different subset of patients." Critics of previous studies have contended that the patients in those trials did not represent high-risk patients. Results of the NIH study should end such comments.

"The overall risk of pre-eclampsia is about five per cent," Dr. Caritis noted, "but in the high-risk patient categories we evaluated, the risk might be as high as 20 per cent. There's no question that these patients were at high risk for complications." Primary outcome in the study was proteinuric hypertension defined as two blood pressure measurements of 140/90mm Hg or higher at least four hours apart and proteinuria of at least 300mg/day or 2-plus by dipstick measurement. Secondary endpoints were pre-term birth, fetal growth restriction and bleeding complications. asa produced no statistically-significant effect on the primary endpoint for any of the sub-groups and the total patient population. The largest difference noted by the investigators was in the multifetal gestation group where patients treated with asa had an 11.5 per cent incidence of proteinuric hypertension compared with 15.9 per cent with placebo.

Percentage Ranges.

Diabetic patients who received asa had an 18.3 per cent incidence of proteinuric compared to 21.6 per cent for placebo. The respective percentages were 16.7 and 19 per cent among patients with histories of pre-eclampsia and 26 and 24.6 per cent for the chronic hypertensives. This group also recorded the largest difference in the incidence of pre-term births, 30.7 per cent for asa-treated women and 35.9 percent among the placebo patients. The incidence among the groups ranged from 24 per cent for women with a history of pre-eclampsia to 68 percent in the multifetal gestation group.

The diabetic patients accounted for the largest difference in fetal growth retardation; it was 5.3 per cent among asa users and 3.1 per cent for those on placebo. The difference among the four groups straddled a low of four per cent (diabetics) and 10 per cent (multifetal gestation).

The results presented by Dr. Caritis are similar also to those from recent large studies in Jamaica and Barbados, said Baha Sibai, MD, principal investigator of the 1993 nih trial. "This study closes the door on the use of asa for the prevention of pre-eclampsia," he said. "These were truly high risk patients, and if asa were beneficial, you would have expected to see a benefit in these patients. Clearly there was no advantage to asa therapy in any of the patient subgroups."

One new bit of therapy is the use of Vitamins C&E to help avert PIH. You can read the article at http://www.bergen.com/healthw/pregnanc199909034.htm

Also, there are a variety of tests that a competent OB can carry out to help detect and problems that are arising. A liver function test and platelet level blood test should be periodically performed in a woman going through a pregnancy after having HELLP.

Also hopefully before you get pregnant after having HELLP you had testing done to make sure you didn't have any underlying autoimmune disorders such as Lupus, Non-Lupus or other platelet or blood disorders.

Still looking for more HELLP information? If you have a HELLP story to share please stop by the HELLP Syndrome Birth Stories Page and leave or read a story. Here you will also find up to date HELLP/Pre-E net articles and books. You wil also find WebRing information at the above listed url.

Introduction to PIH/HELLP

If you have an HELLP Syndrome story please take a moment to share it with us. Please tell us what lead up to your having HELLP and what the outcome was and how you are doing today and whether you have had any pregnancies since having HELLP.
Click here to share your story!