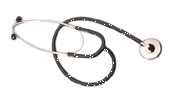 ---
My Body After Having HELLP
---

One question greatly discussed is what are or can be the lingering effects of HELLP? Are my new health problems because I had HELLP? Will my Blood Pressure ever go back to where it was before I had HELLP? The answer mainly lies in whether a underlying auto immune disorder triggered the HELLP or not.

What are some of the complaints that woman have had post HELLP?

*Increased Headaches or Migraines
*Hypertension
*Vision Problems
*Numbness in the face or other body parts
*Platelet Issues

Sure some of these problems could be coincidental but discussions among those who have had HELLP seem to notice and increase in these areas. Again an underlying renal or auto immune disorder will also present with some of these issues. Those who have experienced a very severe case of HELLP which involves stroke, infarctions or liver/kidney transplants will experience a whole different set of problems.

There are no studies out there that I am aware of that discusses the potential for the after effects of having HELLP. I too have experienced numbness and vision issues since having HELLP.

Some literature I have come across has suggested that women who experience HELLP should have their kidneys and livers looked at periodically to make sure they are functioning on the correct levels.

Since no real study has been done on women who have had HELLP and how their bodies are say 50 years down the line it is impossible to say what other effects there might be.

Still looking for more HELLP information? Check out the HELLP Syndrome Birth Stories Page and leave or read a story. Here you will also find up to date HELLP/Pre-E net articles and books. You will also find WebRing information at the above listed url.

Introduction to PIH/HELLP

If you have an HELLP Syndrome story please take a moment to share it with us. Please tell us what lead up to your having HELLP and what the outcome was and how you are doing today and whether you have had any pregnancies since having HELLP.
Click here to share your story!