Ami Michelle Logan
11/18/1974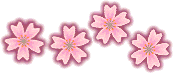 I was a good baby,
slept most of the time
& even into toddlerdom
was a good girl! At least
that is what my Mom tells
me!
Me!
By the way - I still have that Blanket!
| | |
| --- | --- |
| | I can remeber at this age taking a basket of cat tails, smushing them up in a bucket & riding my tricycle through them all over the basement... |
In my GrandMa's backyard
When I was about 4 I broke my left arm, broke both bones in 2 places.

I also remember laying on that couch, and for some reason putting my hair in a burning candle, to see what would happen.....
More of little me...
I started Ice Skating when I was 6 or so.
About the same time I learned how to Snow Ski! Did fairly well in school. I Ice Skated until I was @ 13.
One time while skiing I fell off of the chair lift at the point you get off. I laid on the ground, I didn't want the chair lift to hit me in the head, my Dad thought I was dead..
From Left to Right:
My siter Beth, Me, my Mom & my Sister Katie
The year : 1987
| | |
| --- | --- |
| | I graduated in 1992, married in 1993 and had a son in 1997! |
This is my yearbook picture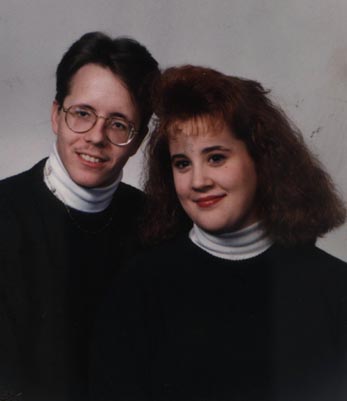 Me and my husband Dale, before we married.
We met in the Spring of '92 & got engaged in the Winter!
We met play WalleyBall with a group of friends.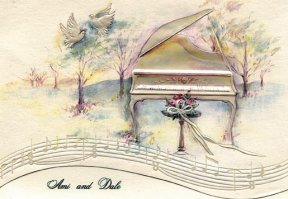 Our wedding invitation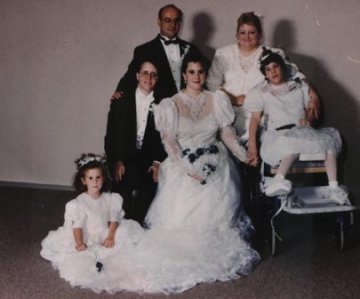 Our Wedding!!!
From Left to Right:
Katie, Dale, my Dad-John Slagor, Me,
my Mom-Carol Slagor & Beth
September 11th, 1993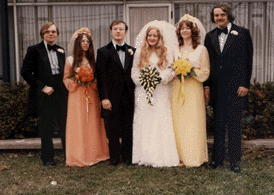 My Parents Wedding in 1973!

For a few years I worked contract for Ford & now I stay home with my son & daughter!!

When I have a few...I like to catch X-Files, ER, Little House reruns & almost anything on TLC!
I also am a pretty talented Crocheter....
I also spend lots of time online working on my pet project of my HELLP Syndrome Page
Andrew & my Dad.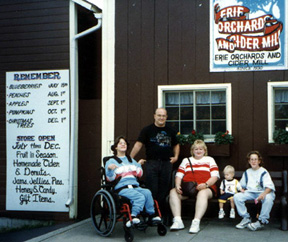 These pics are from the Spring of '99!


From left to right are:
Katie & Beth (my sisters) & Carol (my Mom).


From left to right are:
Beth & Katie (my sisters) & John (my Dad)

To this day I still love to Ice Skate & watch Ice Skating.

I love Football (GO PACKERS)

I love NASCAR & Jeff helps as well ;-)
My Mom and I on vacation in Mackinaw
---